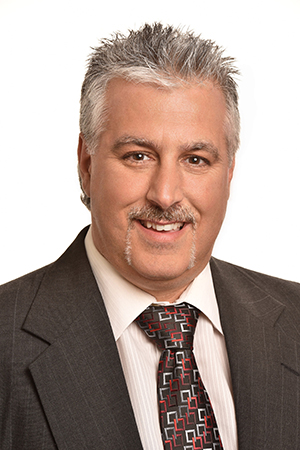 Mike Amedeo
Energy Solutions Division Manager
| 860-953-8800
Mr. Amedeo is responsible for leadership of the Energy Solutions Group at ESC. Mike has more than 27 years' experience working with building systems including HVAC, electrical, mechanical, building automation, and security systems. Under his direction, the energy team develops, analyzes, engineers, secures incentive funding and implements energy solutions that have reduced ESC's customers annual energy consumption by millions of dollars. Prior to joining ESC, Mr. Amedeo was the Director of Engineering for a large Class A multi-tenant facility in Fairfield County, CT. Mr. Amedeo holds a B.S. in Electrical Engineering and is an active member of AEE® and has completed several professional courses including the Certified Energy Managers training.
Jack Cunningham
Energy Solutions Sales Manager
| 860-953-8800
Mr. Cunningham brings over 12 years of experience in energy conservation to ESC where he is responsible for working with local utility companies to reduce energy consumption and costs to clients in New England. Prior to joining ESC in 2016, he spent a decade at Nxegen, an energy services company where he held a position as Director of Sales. Mr. Cunningham has played key roles in energy conservation projects for CT school systems, retail stores, home improvement stores and in the industrial market.
Dave McNamara
Energy Solutions Representative
| 860-953-8800
Mr. McNamara joins ESC with 10 years of experience in the energy field. His notable projects include Tilcon CT, McDermott Chevrolet, GKN Aerospace. Mr. McNamara's duties at ESC include helping customers in the industrial market in Western Massachusetts identify energy projects and apply for incentives available through the utility company. He attended the University of Connecticut.